Does everyone know this card?
Musician King, A fusion that no one in their right mind would play.
But today I have found something weird about this card and I will tell you all about it.
Well the fusion materials for this card are as follows
Witch of the black forest(sadly on the forbidden list)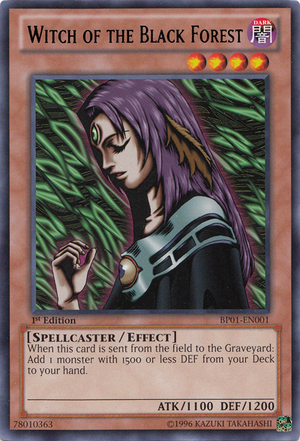 And
Lady of Faith(completely useless)
Well this came to my mind when I saw this a while ago. How come the fusion monster is male, but both the materials are FEMALE?
Heresy I tell you, pure and utter heresy.
Well all joking aside I just found that strangely funny.