This is my personal opinion, so there will be a bias. I am including cartoons that have either peaked or started out in 2010, so the list is limited to that time frame as I have way too many shows I love. I will do list for the 2000s and 1990s as well. Anime is excluded. That may be a later list.
Number #10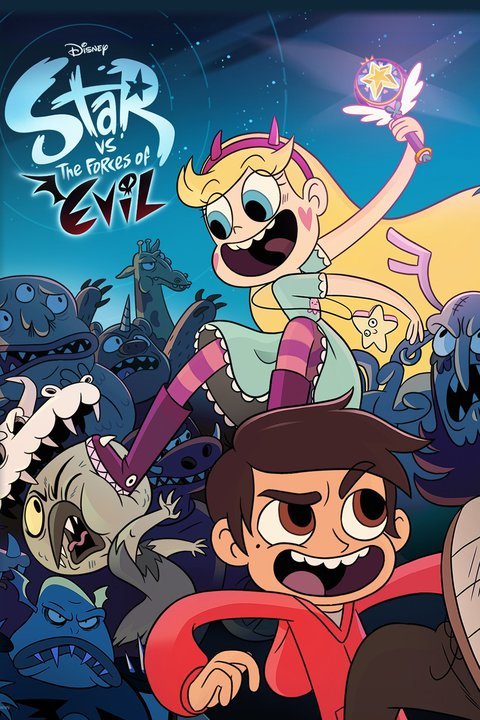 Star VS The Forces of Evil
This show is amazingly hilarious, and it is very new. Star is a girl from another dimension, full of strange customs, monsters, and magic. The comedy is very clean and clever, as Star's cluelessness of Earth's customs is spot on to what a foreigner would feel like if he visited the US. The animated is great, the story is compelling (when it started to pick up), and Star's development as a person is organic.
Number #9
The Amazing World Of Gumball
I'm into comedy okay? This one is pretty trippy. The animation is all over the genre spectrum. From paper cutouts to CGI and even anime, this show has tons of pop culture references and smart comedy that make it appealing to many different demographics. What makes it the most compelling is it's tendency to create small, yet interesting side canons that you need to catch by watching some episodes multiple times.
Number #8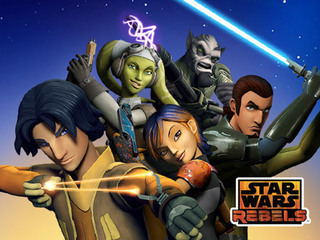 Star Wars Rebels
I'm surprised this made the list, as I am not too keen on Star Wars. I just never liked it much, but this series grew on me much like Clone Wars did. It was very slow at first, but when it began to pick up it was a kick to the teeth, in a good way. It quickly turned very dark, with acts of terrorism and holocaust scenarios that held me on edge. Once this show found its path, I was hooked.
Number #7
Generator Rex
This show is a special one I hold dear to my heart as one of Cartoon Network's best shows of all time. It's dark, funny, has amazing action scenes, and it has a smoking monkey with guns that loves to psuedo curse (not to mention he's a horn dog). Rex is what inspired Cylon's abilities without me realizing it (until...now). I can't mention anything about the plot, but basically(click if you wanna read it):
Synopsis:
Number #6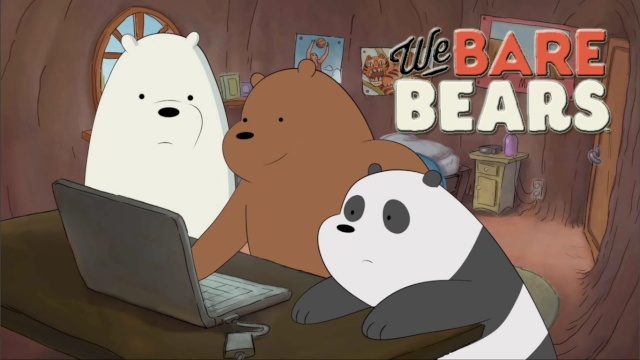 We Bare Bears
This show is hilarious and extremely relatable to everyone's teen years. Three bears try to live amongst humans just like them, but their own social awkwardness makes them unappealing to most, except one little girl (who is just as an outcast as them). The story is barely finding itself, so I can't say might for plot (but it's very sad). I just like the friendly charm and atmosphere the show gives off.
Number #5
Kaijudo
This show is very charming, not to mention very underrated and unknown. The story is on par with the likes of Avatar, and the animation is a merge of anime and cartoon, a nice mixture of both that seems more comical, but manages to stay serious as a show. It tackles hard topics like racism, sexuality, individuality, accepting one's self as who they are, and sacrifice for the greater good and tackling one's inner demons. It's very dark, so I have no idea how this is considered a kid's show. The fight scenes are on point, the voice acting is incredible, and the plot itself is very well written with no noticeable plot holes. It starts off fast paced, very fast paced, so the adrenaline rushes are real in some of the fights. The characters are memorable and relatable, and it has one of the scariest villains I've ever seen, but with one hella of a dumb name, which is ironic. There are twists and turns that'll leave your jaw dropping, and overall is very compelling to watch. It's sort of like Digimon and Pokemon had a drunk night out and this was their ultimate love child. (Please, don't Google that.)
Number #4
Rick and Morty
What happens when Back to the Future and Doctor Who had a little fun? This is pumped out. Honestly, this show is pretty damn insane. It's very violent and gorey, as but it has a certain charm that leaves me wanting more. I can't explain this show, because of just how often it seems to hit me with something new I need to take a bit to process. Someone tell me what it's like to watch this show when you're high.
Number #3
Steven Universe
Many people would put this as their number 1, but seriously, this show is amazing. It starts off slow, and the dark plots don't start still the mid 20s, but damn the wait is worth it. Steven Universe has tons of anime pop culture referenced, from Sailor Moon to Evangelion, this is a pretty meta show. The animation is beautiful, the voice acting is great, and it tackles themes many cartoons are afraid to touch; one being lesbianism.
Number 1 and 2 could've gone either way, they are that good to me.
Number #2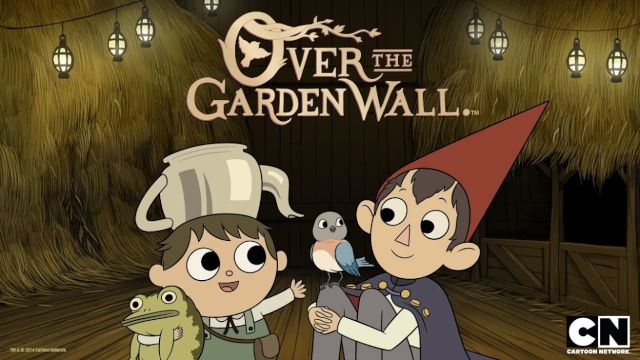 Over The Garden Wall
This show came out this year, and honestly is one of the greatest and most artistic cartoons I've ever seen. It has very warm and funny moments, but also incredibly dark and terrifying parts that will make you feel shivers down your spine. It's only 10 episodes long, each being around 10 minutes long, so it's very short lives. Somehow, this show is very satisfying, and I wouldn't want it any longer. It's perfect the way it is.
HONORABLE MENTIONS
I love some of these shows, but they aren't good enough for top ten for me:
Adventure Time
Bob's Burgers
Archer
Bojack Horseman
Regular Show
The Legend of Korra
Wander Over Yonder
TMNT (2012)
Number 1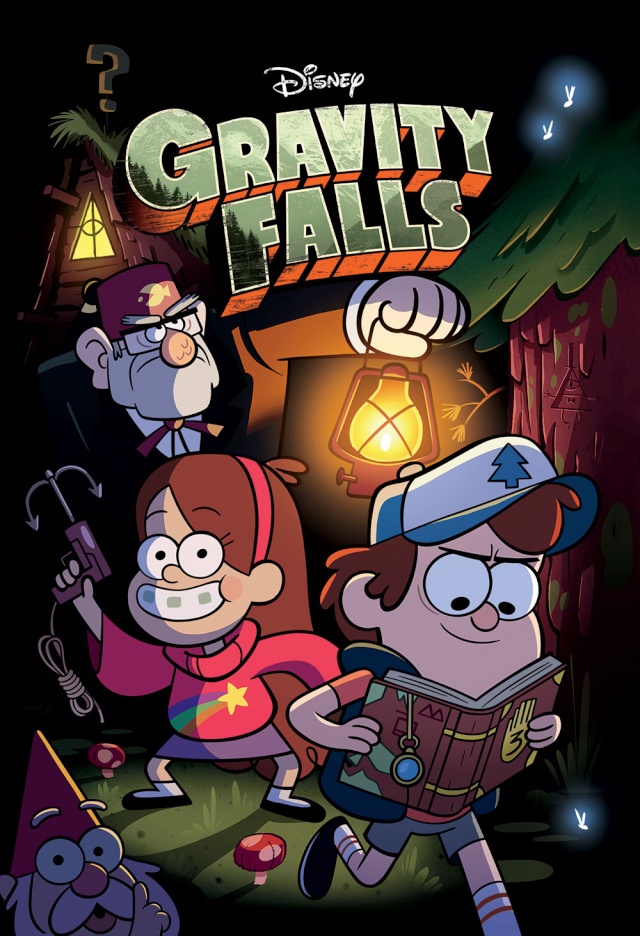 Gravity Falls
Honestly the best show I've ever seen. I nearly gave Over The Garden Wall this spot, but Gravity Falls was just a
little
bit better. This is showing how great Disney can be. Honestly, Disney is picking itself up with the string of new shows they've been airing. The only exception being Pickle and Peanut (It's what nightmares are made of). Gravity Falls has an extremely complex plot that is constantly hidden from the viewer, with easter eggs, subliminal messages, foreshadowing, and secrets hidden in literally, LITERALLY every frame. You need to watch each episode multiple times to gets them all, otherwise you'll feel dumb for missing them. Right now, the show took a very dark (more than usual, WAY more) turn, to the point where it can no longer be considered kid friendly. I mean, just watch this new intro for Weirdmageddon:
What the hell? Was that a river of blood? What that Dipper's skeleton? Just what the hell? Honestly Bill Cipher's awesome and one of the best villains, if not the best villain, I've ever come across. This show is definitely recommended, and it ends next year with one last episode and a movie. You have some catching up to do.
What did you think of the list? Agree or disagree with anything? Actually, what is YOUR top ten list of cartoons for the 2010s? I'd love to know your opinion!